EMR
Emergency Medical Response
THIS IS A MULTI-DAY COURSE. YOU MUST ATTEND ALL DATES IN ORDER TO COMPLETE THE COURSE. NO EXCEPTIONS.
To provide participants with the knowledge and skills necessary to work as an emergency medical responder (EMR) to help sustain life, reduce pain, and minimize the consequences of injury or sudden illness until more advanced medical personnel take over. The course content and activities will prepare you to make appropriate decisions about the care to provide in a medical emergency. The course teaches the skills an EMR needs to act as a crucial link in the emergency medical services (EMS) system.
Premier Aquatic Services headquarters: 36 Argonaut, Suite 130, Aliso Viejo, CA 92656
Course Prerequisites
None
COURSE FEE
$500.00 Includes $350 course registration fee and $150 material fee (Participant is responsible for bringing his or her own breathing barrier. Breathing barriers can be purchased on site for a $20.00 fee)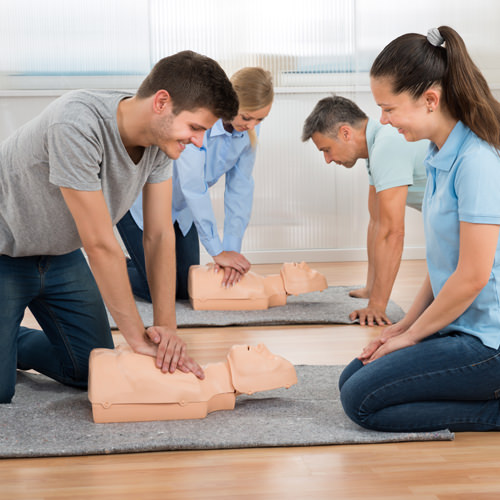 Criteria for Course Completion & Certification
To successfully complete the Lifeguarding/Shallow Water Lifeguarding course, the participant must:
Attend all class sessions.
Participate in all course activities.
Demonstrate competency in all required skills and scenarios.
Demonstrate competency in the final skills scenarios.
Pass both the Emergency Medical Response final written exam and the CPR/AED for Professional Rescuer and Health Care Providers final written exam with minimum grades of 80% for each exam.
COURSE TRANSFER/CANCELLATION FEE
There is a $25 cancellation/transfer fee for all Health and Safety Classes. For courses cancelled less than 48 hours before the course offering, there will be no refunds.